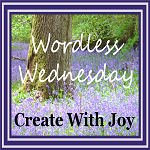 Okay, so it's not actually Wednesday and now that I've typed this, it's not Wordless. But I wanted to share this bouquet that was gathered from blooms in the garden. When I look at my garden, I feel a bit disappointed because there doesn't look like a lot of blooms (compared to the bounty I want to create). But when I walked around the other day and cut from here and there, it created this nice rustic bouquet which I placed in an old splatterwear coffee pot. Enjoy.
hydrangea, heliopsis, monarda, phlox and fennel fronds
I know the pot doesn't match the mosaic tile table. Don't judge me. I liked the look of the bouquet against the privet hedge and lattice of the fence, so that's where it went.
echinacea and phlox
monarda and heliopsis
Ready for our guests to arrive, this bouquet sat on the little side table on the patio.