When I was a child, my father loved marmalade. I'm sure he still does. Right, Dad? It's bright orange colour spread on a piece of toast made me think that he was spreading a spoonful of sunshine on his plate. He does that, spreads sunshine wherever he is. Marmalade always makes me think of him on a Sunday morning with his English style toast (served cold) and some sunshine on his plate. Honestly I really didn't like it too much back then. It's sweet and sour taste was not pleasing to my childish palate. But that changed as I grew older. And now I enjoy spreading some sunshine on my toast too.
my box of Florida oranges (and a few lemons) waiting to be turned into magic
Let's fast forward to past Saturday: The Florida Orange Truck came to town. And Alan was sent out on a mission to buy a box of Florida oranges straight off the truck. Navel oranges to be exact. Perfect for making marmalade. And that's what I did yesterday and today.
If you've never made marmalade (or any fruit jam for that matter), don't be daunted by all the "canning mysteries". Recently I heard
Pat Crocker,
author of a new book
"Preserving",
speak at Canada Blooms. She dispelled a lot of the myths about canning - boil the lids, boil the filled bottles for half an hour, you need to make tons, it will take you days to do this, your kitchen will be overflowing with produce, pots, pans and mess.
Stage 1 - boiling the oranges/lemons and water to soften the rind
And so, I thought "why not". With this being the last visit by the Florida Orange Truck this year, what better time to make some marmalade. It was easy really. Once I found the jam jars - I had to go to four stores in town to find any. Apparently canning/jam making is only done in the summer months in these parts. Once back home, I quickly got down to slicing the oranges with my handy mandolin and bringing the mixture to it's first boil. This afternoon, I finished the first batch and right now on my counter sit 14 jars of sunshine just waiting for some warm toast on which to spread it.
Here's a couple of tips that I learned from Pat and from previous experience:
1) Have all your pots and ingredients ready before starting to prepare the fruit.
2) Wash all the fruit thoroughly to remove any pesticide or packaging residue.
3) You don't need to boil the jars and lids prior to filling them. Submerge them into hot water and dry with a clean towel just before filling. The rubber on the lids will soften making the seal more efficient.
4) Use a steel measuring cup or a wide mouthed funnel to fill the jars. Be careful not to touch the hot liquid. It is hot!!
5) Fill the jar to within 1/2 from the top.
6) Wipe the top of the jars with a clean cloth to remove any of the jam that might get in between the ring and the top of the jar.
7) You don't have to tighten the rings on the jars too much. They are not sealing the jars, they are holding the lids in place. Just make sure that you place the lids completely on the jars.
8) Sit back and wait to hear the "pop". That's the sound of the jar sealing itself.
9) If one of the jars does not seal properly. Don't worry. You can just refrigerate that jar. But use it within a month or so.
10) Store the marmalade in a cool dry place like a pantry in the basement or a cold cellar (lucky you if you have one).
waiting for their lids
Ina Garten's Orange Marmalade
(printable recipe)
Ingredients
4 large seedless oranges
2 lemons
8 cups sugar
Directions
Cut the
oranges
and
lemons
in half crosswise, then into very thin half-moon slices. (If you have a
mandoline
, this will be quite fast.) Discard any seeds. Place the sliced fruit and their juices into a stainless-steel pot. Add 8 cups water and bring the mixture to a boil, stirring often. Remove from the heat and stir in the
sugar
until it dissolves. Cover and allow to stand overnight at room temperature.
The next day, bring the mixture back to a boil. Reduce the heat to low and
simmer
uncovered for about 2 hours. Turn the heat up to medium and boil gently, stirring often, for another 30 minutes.
Skim
off any
foam
that forms on the top. Cook the marmalade until it reaches 220 degrees F on a
candy thermometer
. If you want to be doubly sure it's ready, place a small amount on a plate and refrigerate it until it's cool but not cold. If it's firm -- neither runny nor too hard -- it's done. It will be a golden orange color. (If the
marmalade
is runny, continue cooking it and if it's too hard, add more water.)
Pour the marmalade into clean, hot Mason jars; wipe the rims thoroughly with a clean damp paper towel, and seal with the lids. Store in the pantry for up to a year.
You can find me here: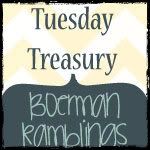 />